Begin Your Journey to Better Health

Leg Pain
McGinn Chiropractic can offer a wide range of treatment options to get you back to being active again.

Spinal Decompression
If you are suffering from lower back and neck pain, sciatica pain, or bulging discs, gentle spinal decompression may be the answer for you.
Headaches and Migraines
So many issues that cause people so many problems relate back to tension, stress and dysfunction in the spine and nervous system.
Laser Therapy
Our office uses high-intensity Class IV Laser to provide natural pain relief and to trigger a number of functions of healing at the cellular level.

Back Pain
What if there was a solution that may be able treat your back pain without drugs or surgery?
Wellness Care
Let us help you develop a plan to meet your specific goals and customize a program around you and your schedule.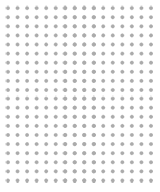 McGinn Chiropractic
About 56 Million Americans today suffer from the effects of chronic pain. That's about 20% of all the adults in the United States, and the numbers continue to rise. If you are experiencing chronic pain brought on by stress, medical conditions, or even from an accident, our friendly staff is ready to help you any way they can.
What's unfortunate for most people is that their pain could be relieved. They just don't know where to turn for help and many unfortunate people go untreated. McGinn Chiropractic is dedicated to helping you relieve your pain. We offer the best approach to pain relief and injury recovery through non-surgical approaches. We are committed to providing you with the best in health care techniques and technologies for an individualized approach to your health and well-being.
Do You Suffer From Chronic Pain?
WITH YOUR HEALTH...are you looking for a WRECKER SERVICE or someone to "TUNE" YOUR FERRARI? By fine-tuning the nervous system at appropriate segments and stimulating specific systems in the body, I get you firing on all cylinders for performance, function, and recovery. This also fires up the immune system and promotes overall health.
Why Our Approach is Different?
At McGinn Chiropractic we offer an array of services not found in most healthcare settings. Our ability to offer the best in medical and alternative treatments in one location means that our patients have more options. Our team will work with you to develop a treatment plan that makes sense for you.
Make today be the day that you change your life and your health. Schedule a free consultation today with our team so that we can get a better understanding of your needs. We will work with you one on one to help you overcome the pain you are experiencing.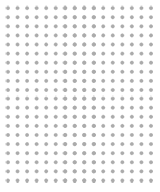 Meet Our Team
Are you tired of feeling the way you're feeling? At McGinn Chiropractic our team is ready to meet with you to discuss your needs. We will help to design a program that is right for you. We look forward to meeting you.
Services offered at McGinn Chiropractic include Chiropractic Care, Auto Accident Injury, Massage Therapy, Medical Services, Weight Loss, Pain Management, Neuropathy, Migraines and Headaches, Physiotherapy & Rehab, and Spinal Decompression.

Begin Your Journey to Health in 3 Easy Steps